Costume and Prop Work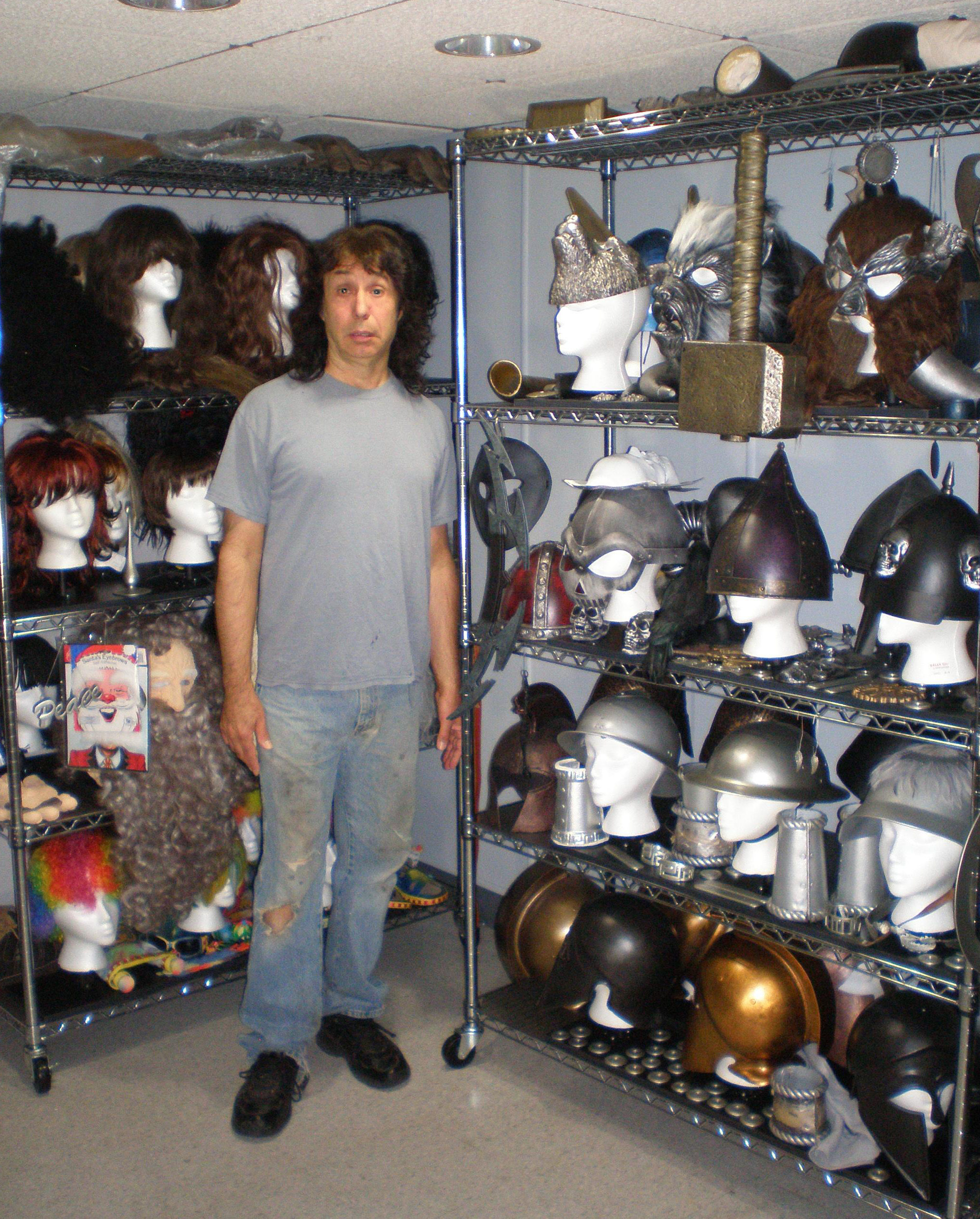 Shimmy and Shadia Hendricks are expert costume and prop makers. Their extensive experience in creating unique and original items has been used for both dance and film work. Everything from beautifully designed feather headdresses, to artfully created Genie lamps are in their creative arsenal.
An insight on the costumes…
Original costuming plays a very important role in the live performance. It is almost a kind of visual extension to the music. Usually when a piece of music is in the process of being written we try to decide  on a  costume look that would go best with the musical and dance theme we are focused in on.
Before we start, we will usually ask ourselves and decide, should the costume be traditional? Should it be fantasy oriented? Or should it be a little bit of both?
Usually, starting with a drawing and/or doing some research, we come up with some basic, simplified, idea for the costumes. We generally do not like to get caught up in any one particular method of creating ideas for costumes.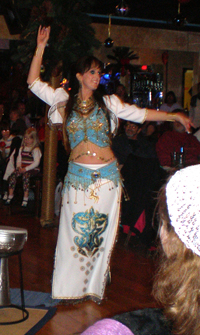 Color coordination, material, and fabric texture are all taken into consideration when creating the costumes. Sometimes hours are spent in a fabric store looking for just the right materials and trims while trying to visualize how they would look together for the costumes we've decided to make.
Other times we may come across a part of a costume (such as a top for example) that goes with the concept we are going for and incorporate it into what we have already made, or on the other hand create the whole rest of the costume to go around it.  But, we will usually, as a rule, try to add our own original flair to it.
Shadia does the seamstress work of putting the basic frame work of the costume together with some of the trims that we have picked out. Together we both take it from there adding the fine tuning, additional trims, and embellishing touches step by step until the costume comes to a satisfactory point of completion.